Tools To Use For Browser Testing
What is Browser Testing?
So what is browser testing? Known by many names, including browser compatibility testing and user experience testing, it is testing to ensuring that a website or web-application works, as expected, in a given browser.
This is based on a range of metrics, including:
Base Functionality: Are links, dialogs, menus available as required
User Interface: Does the appearance match the specification
Graceful Degradation: Does the experience adjust between desktop and mobile browsers
Responsiveness: Does the site adjust in mobile browsers based on criteria such as resolution, rotation, and location
Performance: Does the site load within a suitable time frame, whilst allowing for network connection speed
Automated vs. Manual Browser Testing
Now let's look at the two basic types of testing: automated and manual. Automated testing is the ability to setup tests which can be run with little, or no, deliberate human intervention.
Manual testing, on the other hand, as the name implies, requires the deliberate involvement of a human tester to verify the functionality of an application or website.
Tools To Use For Browser Testing
Now that we've covered the groundwork, let's look at 7 tools which can help you out with testing.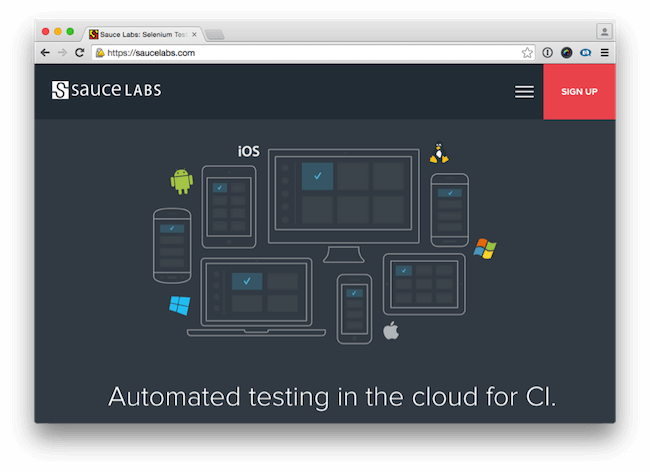 1. SauceLabs: Automated Browser Testing in the Cloud
SauceLabs is one of the premiere tools available for browser testing, sporting automated testing for Selenium and Javascript tests, testing of native and mobile applications across a range of iOS and Android devices, as well as manual testing on a wide range of browsers and platforms.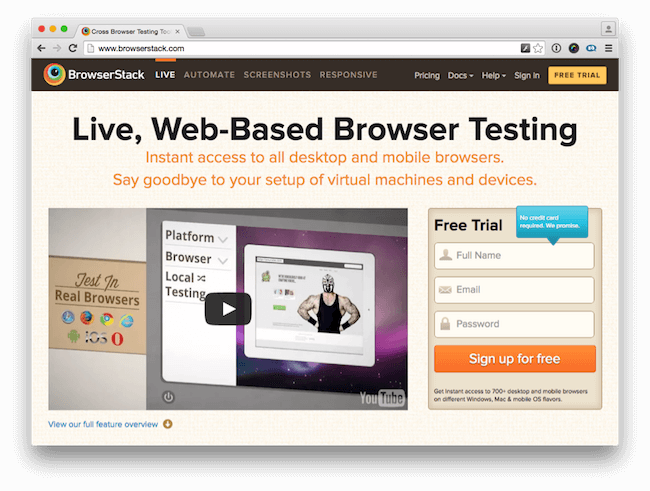 2. BrowserStack: Cross-Browser Compatibility Testing
BrowserStack is definitely the biggest and well known of the browser testing tools available today, and for good reason. It offers the ability to test a site in nearly any version of any desktop or mobile browser, across a nearly ubiquitous array of hardware device configurations. What's more, it also allows for testing of local or private setups.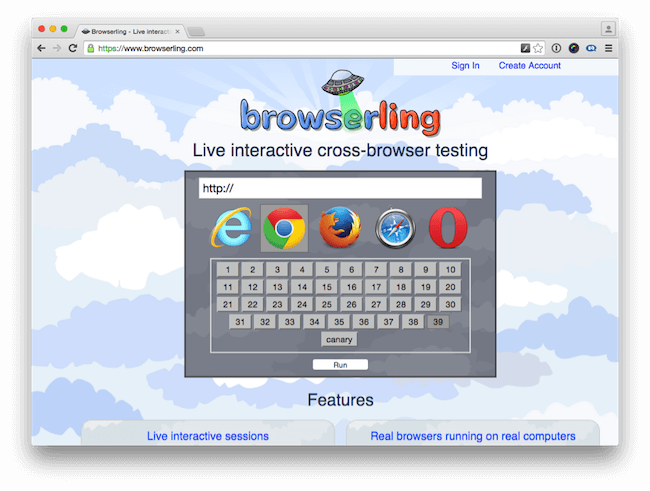 3. Browserling
Whilst not as sophisticated in appearance as the previous two, Browserling offers an impressive array of features for an impressive price. They offer support for testing across all of the latest browsers as well as good support for previous versions. SSH tunnels can be setup for local or private testing. And soon they'll be offering take screenshots and record videos of sessions as well.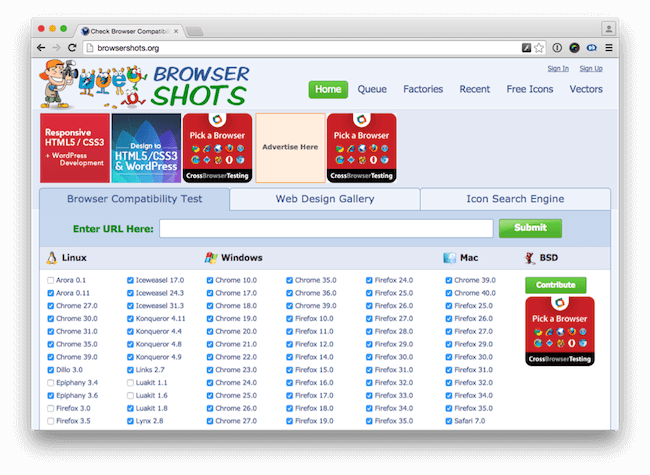 4. Browsershots
Browser shots is a little different from the previous options. Instead of providing the ability to view your site or application near natively, Browsershots creates screenshots of the url you provide across the range of browsers requested which you can later view.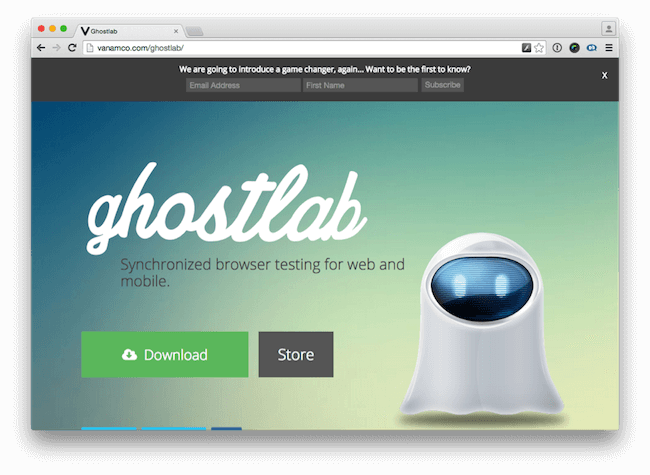 5. Ghostlab
Ghostlab is different again. Able to be installed as a local application, it provides a number of advanced features, including synchronized testing and JavaScript inspection. It also provides for creating and restoring a set of custom browser configurations, so that testing remains consistent across sessions. What's more, it also takes care of filling forms, saving you the effort of doing so.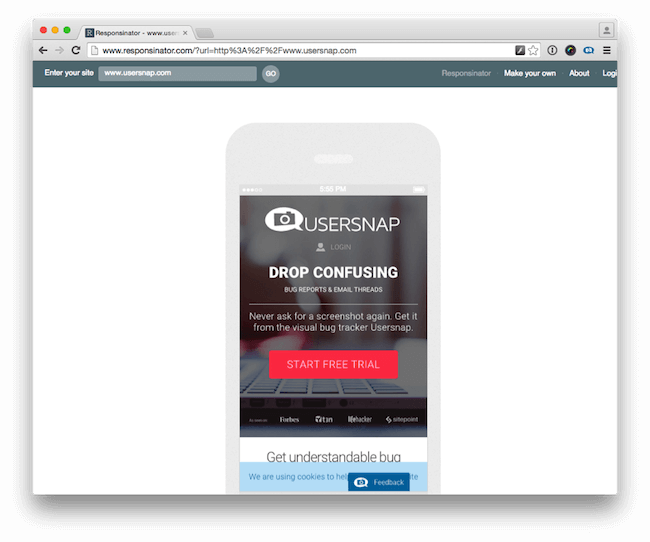 6. Responsinator
Responsinator is a great tool for getting a good understanding of what your site will look like across some of the most popular devices. From the iPhone6 Plus in portrait mode to a first generation Android in landscape mode, it shows you what your site's likely to look like.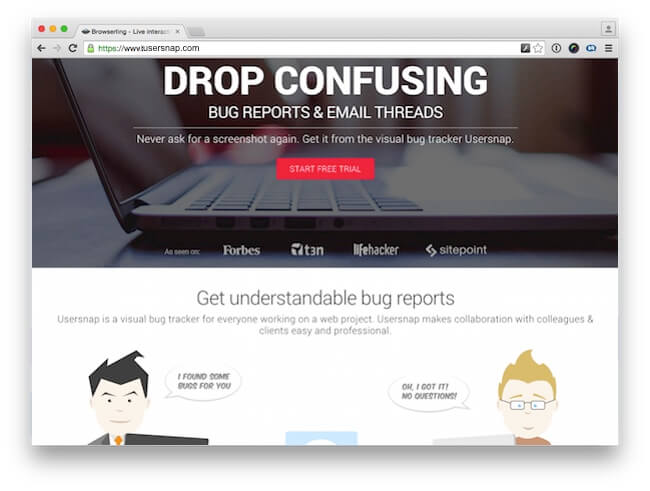 7. Usersnap
Finally, there's Usersnap. Once you identify issues in your design, make sure that you're able to report them quickly and effectively. By integrating the Usersnap Feedback Widget with your site or application, you'll be able to supply a wealth of information to your team as and when needed.
For example, as your QA team is testing your site, as they find issues they can log annotated screenshots, outlining the issues discovered. Along with screenshots, a host of system information, such as operating system, browser, screen resolution and so on, will also be stored. This information will be available, in the Usersnap dashboard, for your entire team to use.